WITH WINTER JUST AROUND THE CORNER...
Celebrate the Holidays in Style!
The Haliburton Post House is offering the opportunity for holiday group dining at our beautiful lakeside location.
Planning a company holiday party? Celebratory family gathering? A night out with friends?
Delight your team with an exquisite meal in beautiful surroundings for the holidays.
We are now accepting reservations and strongly recommend that you book your preferred date.
Please note that The Post House offers reservations on a private dining basis to one party at a time.
Please email heather.milstein@haliburtonposthouse.ca to secure your event.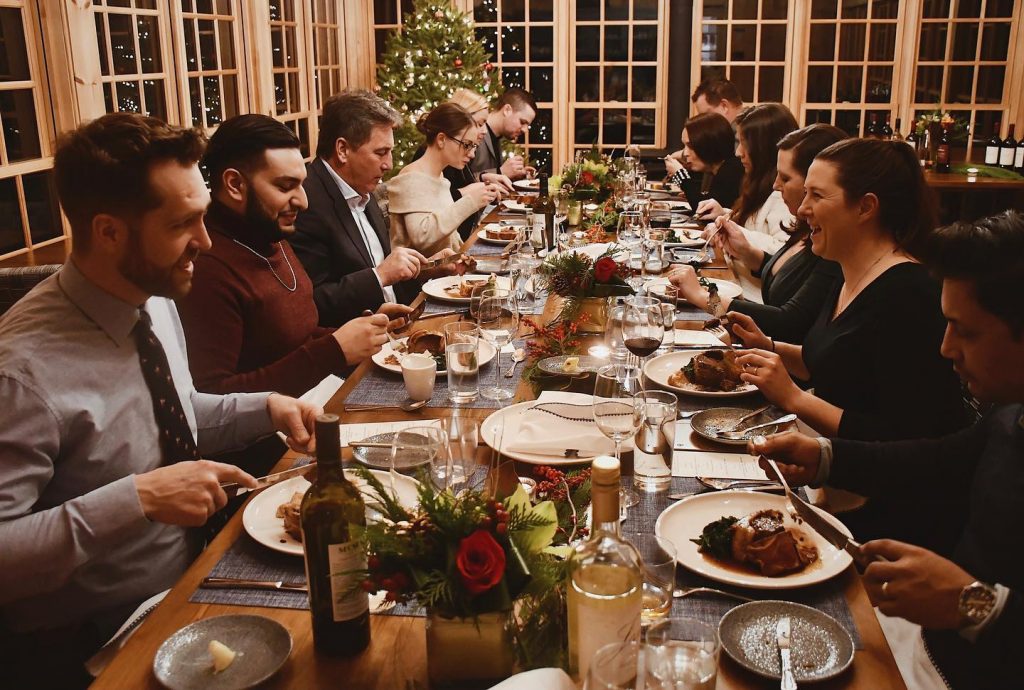 Dinner: $130 per person + HST
$1,000 Minimum.
Alcohol excluded from the price.
Plan your Festive Celebration now