A PRIVATE LAKESIDE RETREAT
There is something rather special, and clearly Canadian, about this exclusive-use venue. A sense of nature, and history. A place to recharge and catch a breath of fresh air.
When you request a private stay at the Haliburton Post House, you can take time with colleagues, clients, friends, or family. To build stronger connections, share ideas, get to know each other better, and make real impact. All this in private, with everything you need included for a seamless group retreat.
That is why the Haliburton Post House has been established as an exclusive-use, by invitation, destination. That means the entire property, along with all the amenities, are exclusively reserved for you and your guests throughout your stay.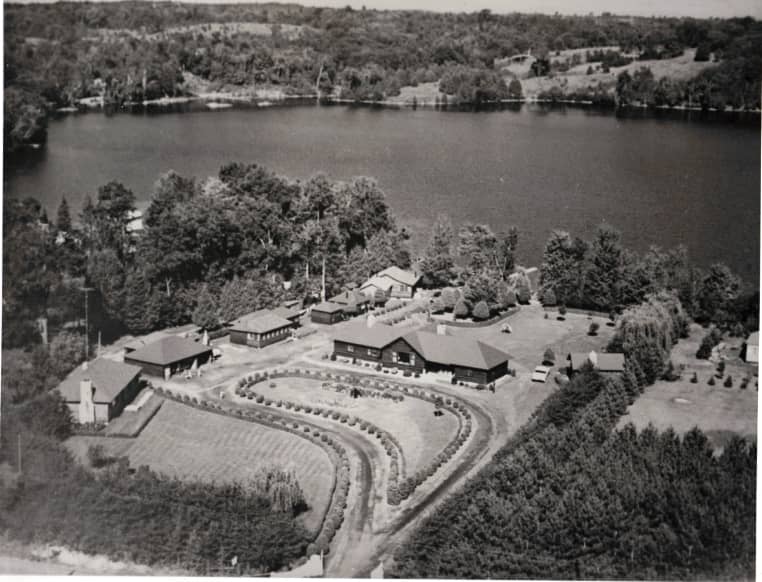 This all began with a single family cottage built by a prominent Toronto family, almost a century ago. Then a "post house," constructed using logs hewn from the property itself, was added to their multigenerational, lakeside escape in 1947. Naturally, this stand-out lodge fast became the property's distinctive hub.
Now, fast forward to 2018, when the current owners, who had a history of summers spent nearby, acquired and began to restore and enhance the Haliburton Post House as a complete lakeside retreat where small groups can gather in total privacy and low-key luxury.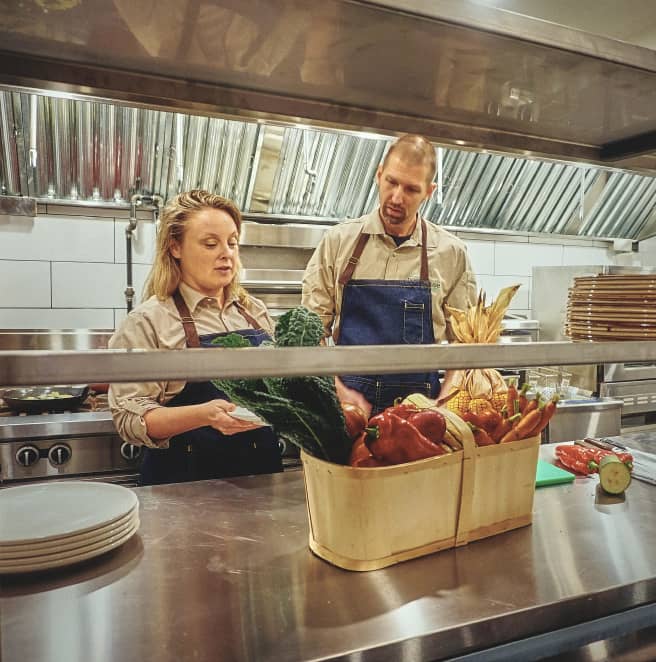 Private Chefs & Refined Dining
Nothing brings people together like sharing a toast or gathering around delicious meals. That is why food is included in your Haliburton Post House stay.
One of the stand-out features of your private retreat at the Haliburton Post House is the gourmet food that is included. Carefully crafted by our husband-and-wife culinary team, Executive Chef Dan Sanders and Sous Chef Amber Husband, the Post House's seasonal menus showcase farm-fresh local ingredients and a modern classic take on Canadian cuisine, with plenty of international accents.
Beyond breakfast, lunch, dinner, beverages and snacks, add-on Post House options include self-catering night cottage dinner box deliveries, food-driven team-building, pre-arrival fridge stocking, and themed BBQs centred around the original stone-built grill.
Accommodations with housekeeping
Gourmet cuisine
Main Lodge Great Room with fireplace, A/V, big screen TV and versatile meeting room setups.
Boathouse with canoes, kayaks, paddleboards
Indoor and outdoor games like Disc Slam, croquet, chess, board games
High-speed wireless internet access
Fitness Studio with Peloton, elliptical, treadmill, rowing and cable crossover machines, free weights, TRX bands
Dry Sauna
Generic and Tesla EV charging stations
Nearby: golfing, hiking and biking trails, snowmobiling and ice fishing, outdoor sculpture garden…
More than ever, health, safety, and wellbeing matter most. Rest assured, the Haliburton Post House employs enhanced cleaning standards developed by experts, for the times of COVID-19 and beyond.
Away from crowds enjoy the seclusion of a private lakeside retreat, with no unknown people, high turnovers, or elevators. Our COVID-19 safety practices include careful social distancing requirements too.
Sanitized surfaces in addition to rigorous all-round cleaning, we pay special attention to all high-touch areas and items, like remotes, switches, and doorknobs.
Effective products we use cleaners approved by health experts, like disinfectants with 70% alcohol or higher.
Trained staff our small group of pro team members is very careful in all steps and checklists, including wearing masks and gloves properly during indoor cleaning, maintenance, and other tasks.