Stay at the Haliburton Post House
Come on in. Put your feet up and make yourselves at home. The Haliburton Post House welcomes up to 32 guests in rustic luxury and complete privacy. Our log-built Haliburton accommodations are clustered at one end of the Main Lodge, and in four adjacent cottages, encompassing 16 double bedrooms in total.
 Your guests have the option to make this storied lakeside retreat exclusively theirs, with no other guests aside from the ones invited; or share the property with other small groups of guests. Every group stay at the Haliburton Post House is filled with ease, from keyless entry and Nest thermostats, to crisp duvets, cozy bathrobes and slippers.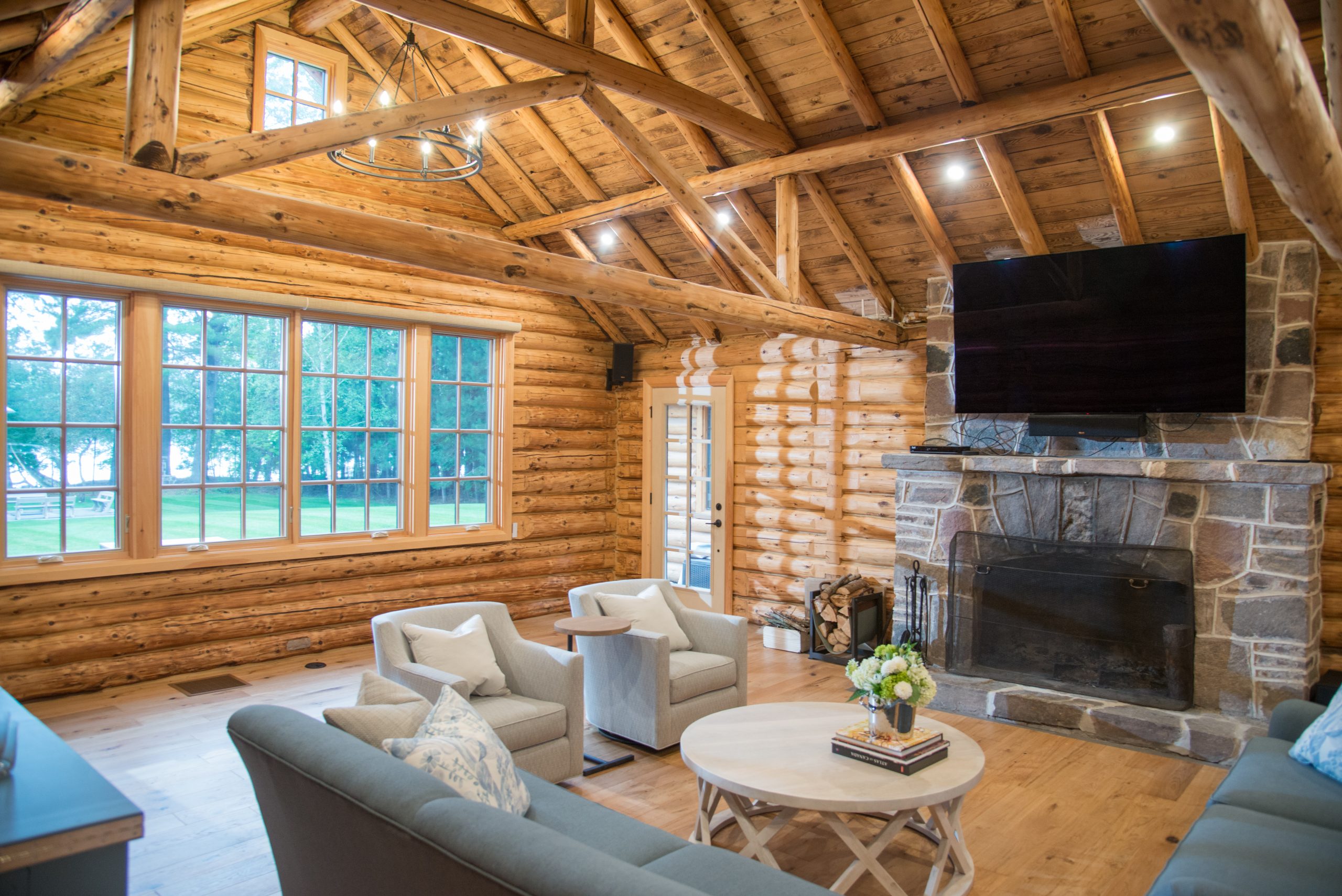 Our private-use retreat's main building has five queen bedrooms located off a single corridor, with two full bathrooms including a fully accessible facility, and two additional powder rooms. The Haliburton Post House Main Lodge also features the Great Room, screened-in Dining Room, and Chef's Kitchen.
Eagle, Salerno & Maple Cottages
In addition to the Main Lodge accommodations, the Haliburton Post House encompasses three separate, 3-bedroom cottages. Each unique cottage has a full bathroom and a powder room, as well as a full kitchen and living / dining area. Named after local lakes with historic significance, every cottage also has its own unique feature appeal, like a stone-built fireplace, or a screened-in porch.
Our cottages are available for individual rent. CLICK HERE to inquire about booking!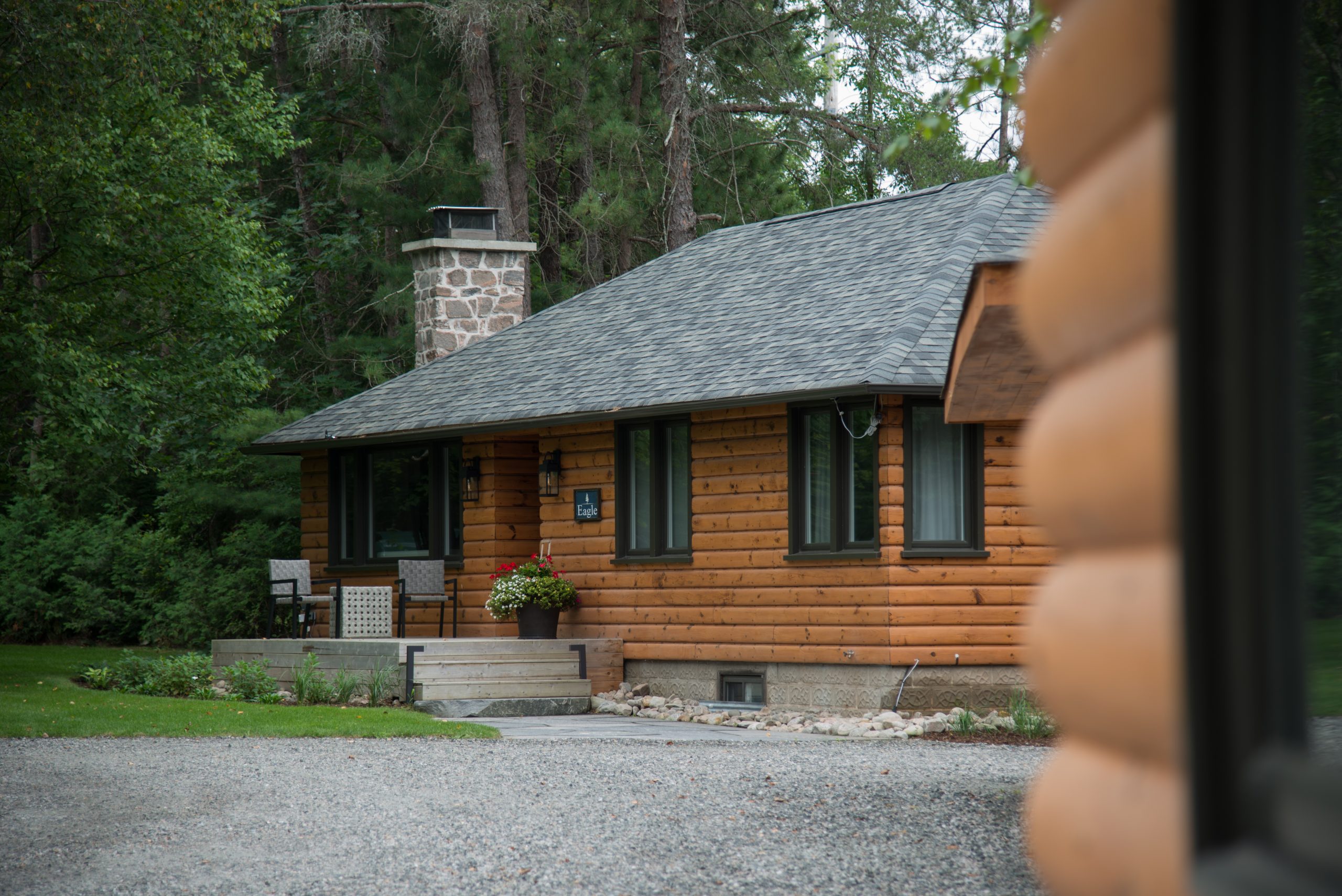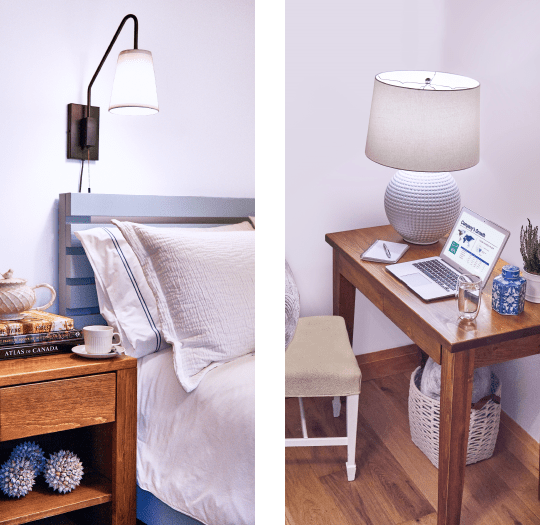 The Haliburton Post House's stylish adaptation of that Ontario cottage country classic, the "bunkie", is packed with charm. There are two queen bedrooms, each with en-suite bathrooms, plus a live/ work room with kitchenette. Cozy and modern, the Post House's Little Hawk bunkie is another reason you and your group will feel perfectly at ease here.
We are AODA compliant to ensure accessibility for all our valued guests.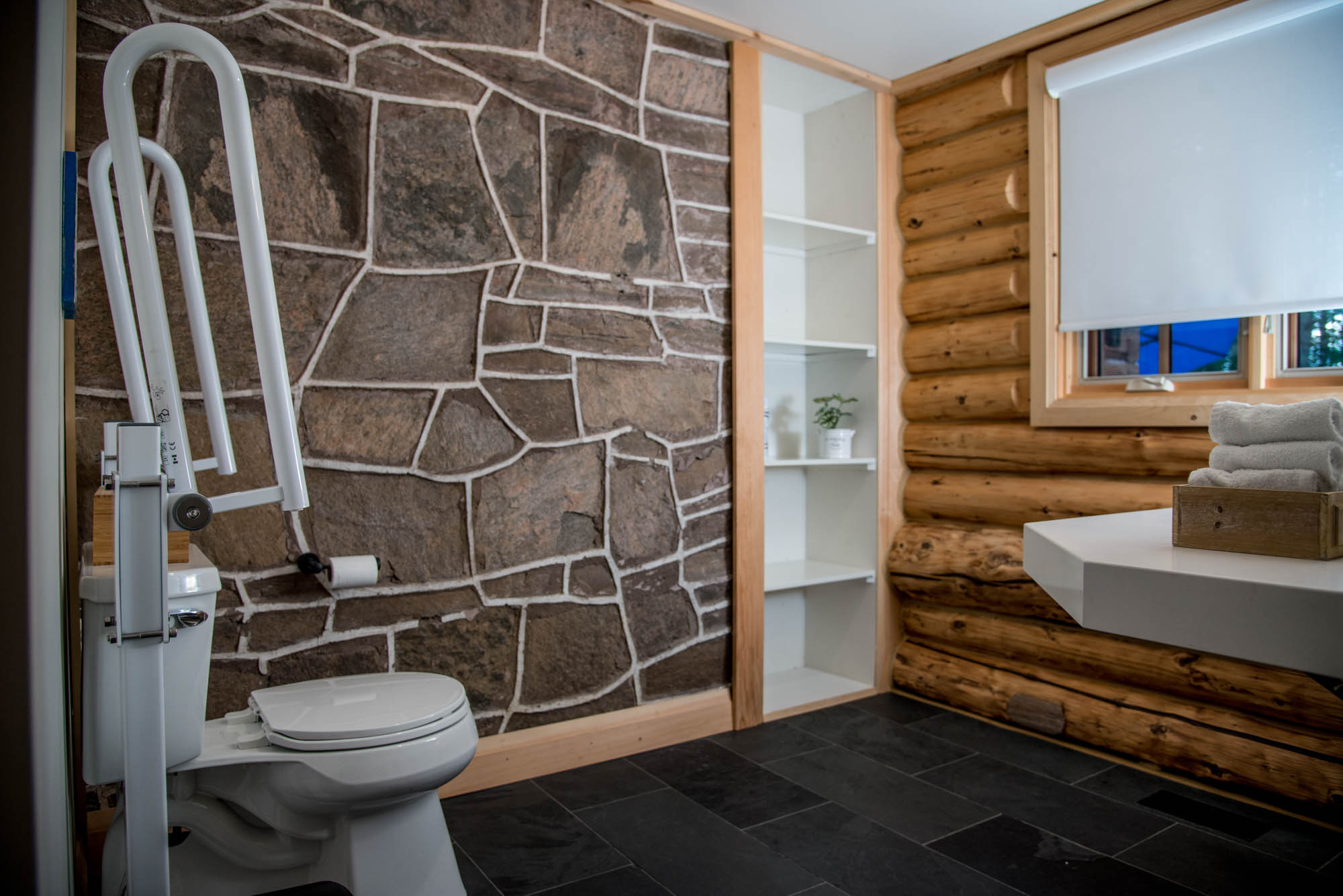 Throughout the Haliburton Post House, refined finishes and thoughtful touches surround you in modern comfort. Hardwood floors, fireplaces, and timber beams ensure you stay connected to nature.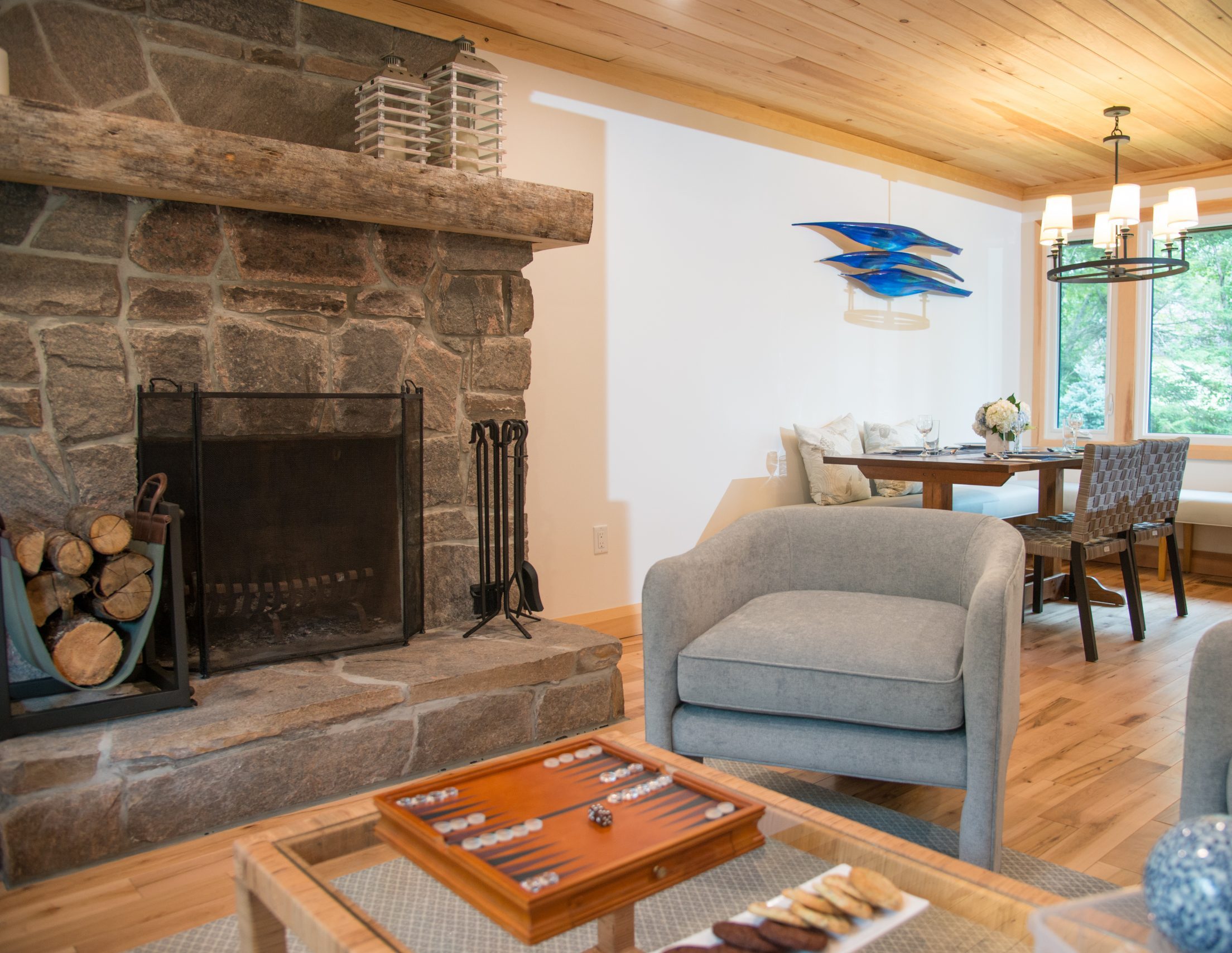 Haliburton Post House combines all the comforts you expect from a modern luxury retreat, with the hospitality and charm of lakeside log cottages. That surprising mix is what makes this such a special place for colleagues, friends, or families to gather, together.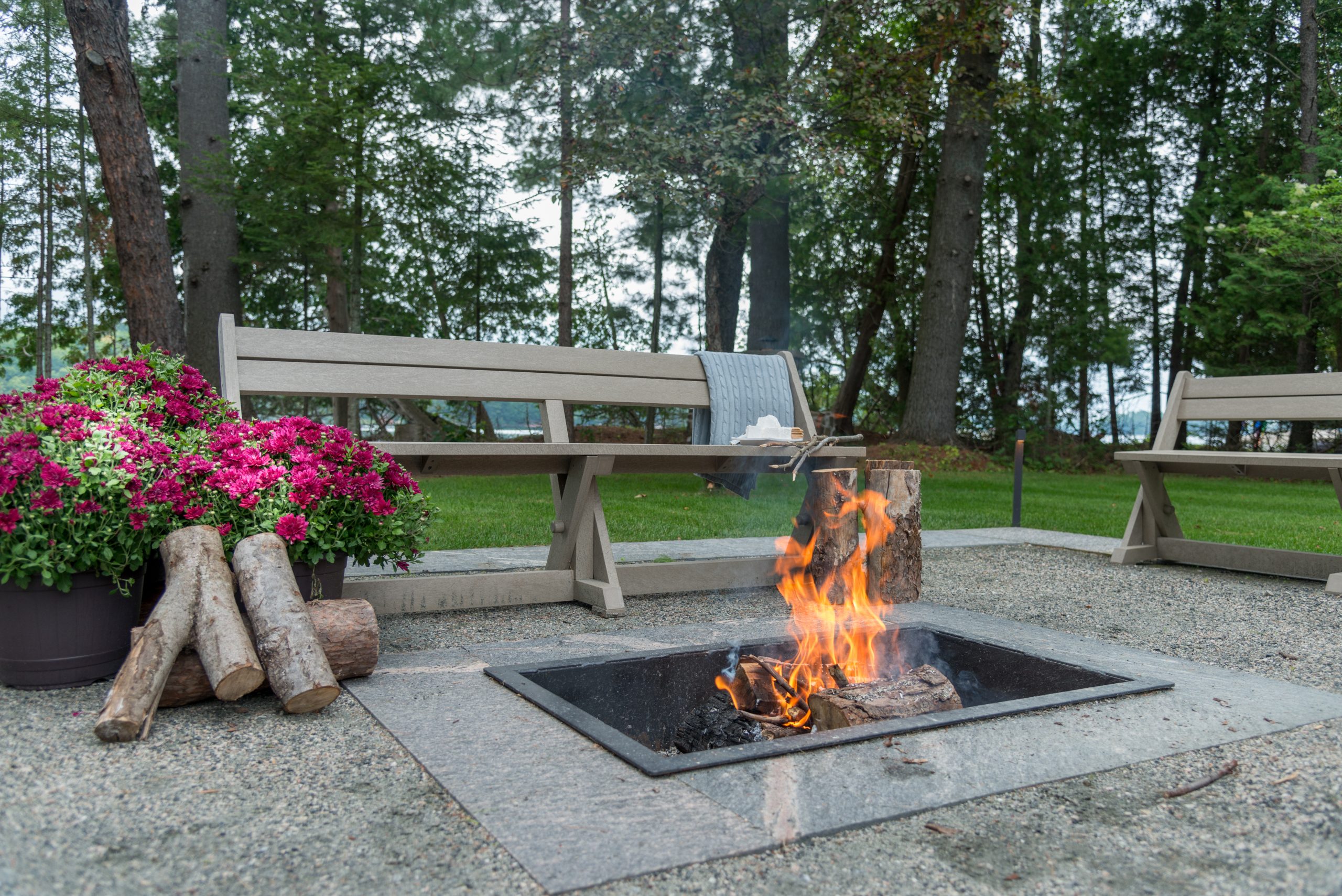 Interested in Learning More?
Reach out to us for more information!