The Haliburton Post House's Gourmet To-Go service offers a unique and memorable dining experience in the comfort of your own home. Our husband-and-wife culinary team, Executive Chef Dan Sanders and Sous Chef Amber Husband, have curated weekly gourmet seasonal menus incorporating the highest quality, locally sourced farm-to-table ingredients. From beginning to end, this stress-free experience will allow you to focus on enjoying time with friends and family.
Gourmet To-Go will now feature monthly menus of gourmet cuisine curated by Post House Chefs View our brand new menu for February below!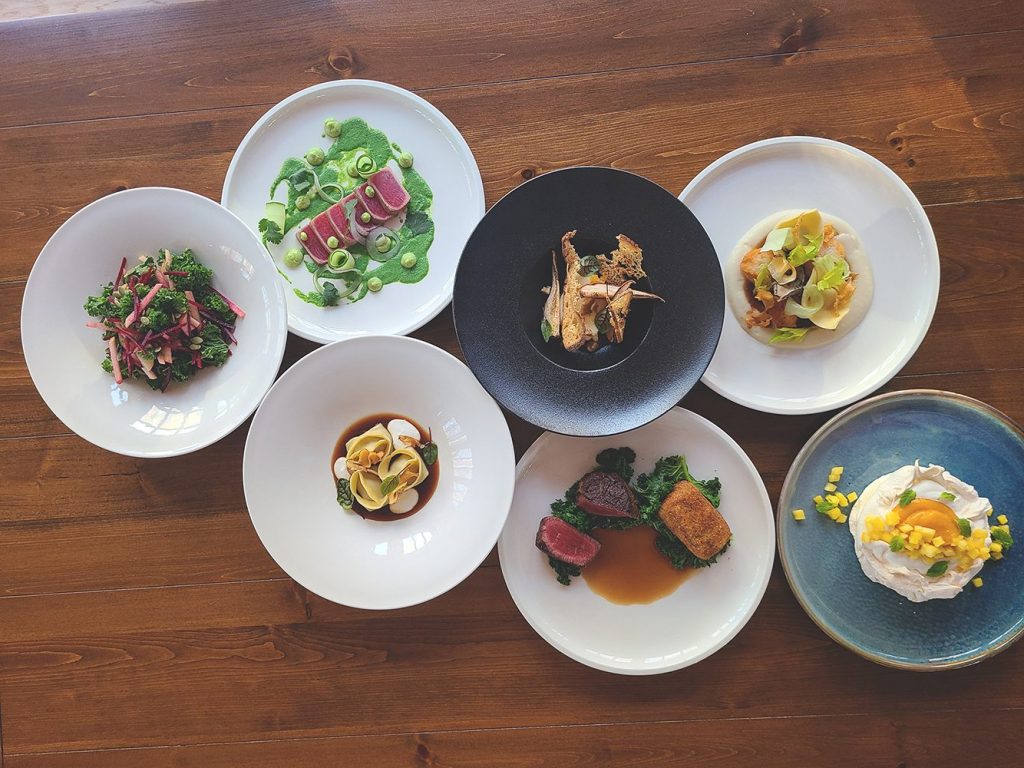 Order our 4-course dinner from Gourmet To-Go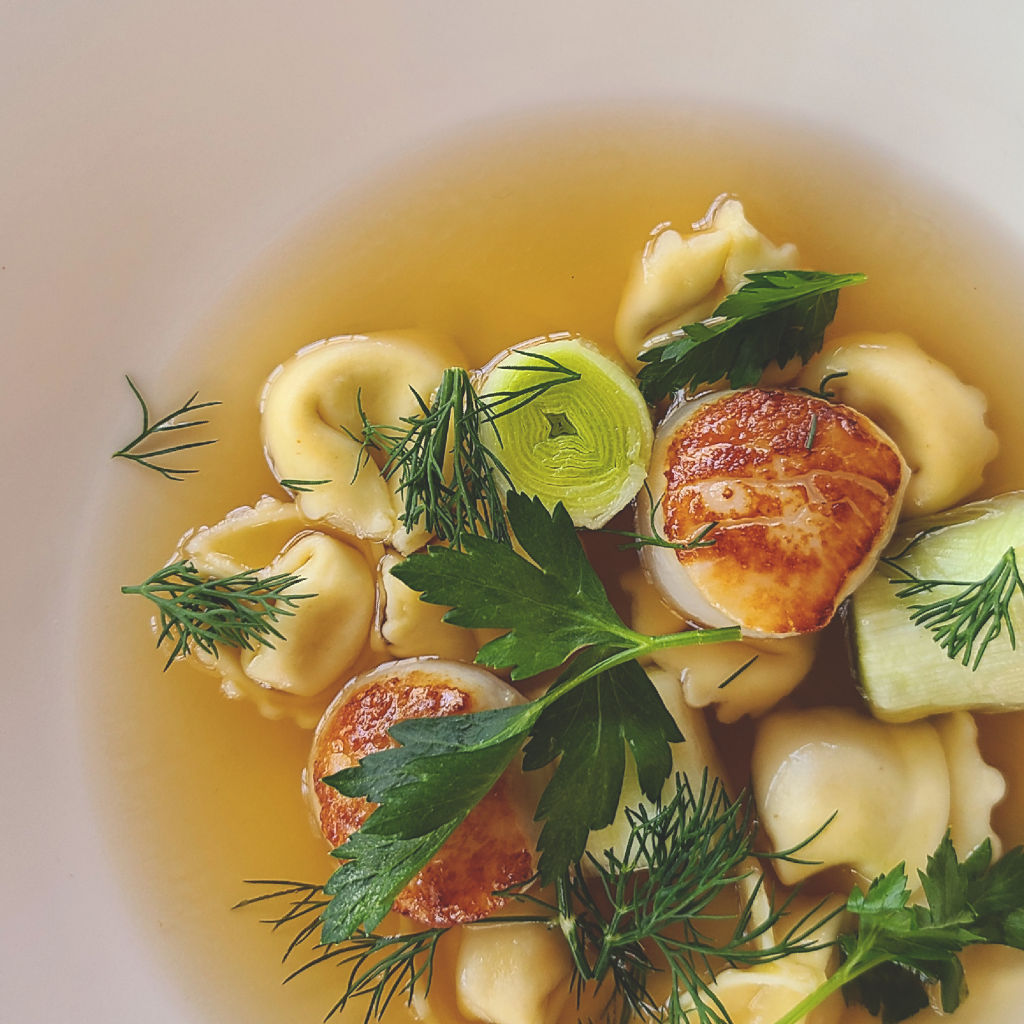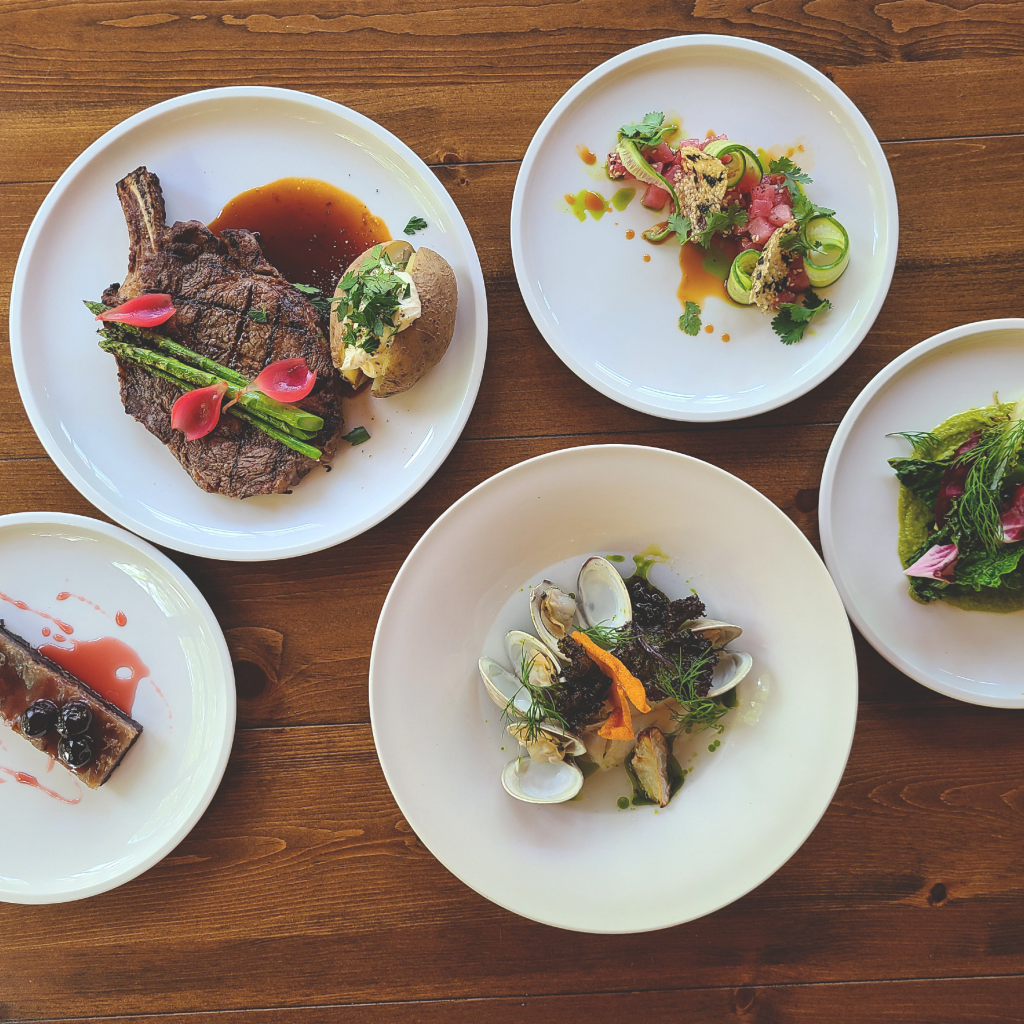 HOW IT WORKS:
1. Thursday Through Tuesday Ordering
Place your orders between Thursday at 8 am and Tuesday at 11:59 pm for pick-up the following Friday through Sunday.*
a) Choose your Salad, Appetizer, Main and Dessert. Each order comes with our freshly baked Post House Sourdough served with home-made Kawartha Dairy butter.
b) You are able to leave a note to the chefs about your dietary restrictions and/or allergies when you place your order.
2. Pick-up at The Post House
Friday pick-ups are from 5 – 7 pm, and weekend pick-ups are from 3 – 5 pm. We pack your Gourmet To-Go boxes with items carefully labelled, and include detailed instructions for prepping, warming and plating your dishes at home. Your box will be ready for pick up at The Post House on your selected date and time slot.**
3. Chef-Made Cuisine Ready in 30 or Less
We estimate 20-30 minutes total for prepping, warming and plating at home before enjoying your original, chef-crafted meal.
*Please note that we cannot guarantee all dates due to private bookings. Unavailable dates will be blocked off in our booking system and announced on our marketing channels ahead of time..
**Please call us when you arrive to pick up your prepared and packed Gourmet To-Go box.
We are now offering gourmet gift cards in increments of $100, $250, $500, $750 or $1,000 that can be used towards our Gourmet To-Go offerings!
For more information, please contact Heather at heather.milstein@haliburtonposthouse.ca

See what our chefs are preparing
Follow us on Facebook and Instagram to see
what's happening in our kitchen.