Fresh, Elevated Culinary Experiences
Deliciously satisfying and sustainable private chef crafted cuisine at the Post House goes beyond the basics. For lodge rentals, gourmet breakfast, lunch, dinner, and snacks are provided. For small groups, private dining in our screened-in dining area is perfect for intimate celebrations. From morning bites to after-meeting toasts, from birthday celebrations to baby or wedding showers, your selection of fine dining options from Executive Chef Dan Sanders and Sous Chef Amber Husband can be enjoyed at The Post House.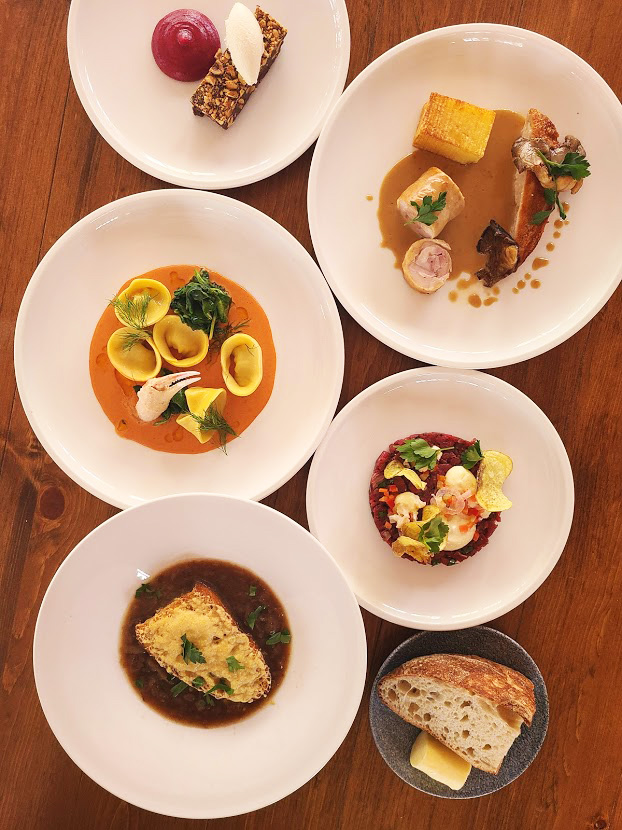 Surprise your guests with our gourmet cuisine
Celebrating fine dining and the freshest seasonal ingredients, food & beverage at The Post House is included in your stay, and also customizable to your group's preferences. Our screened-in Dining Room is designed to showcase both the food and the lawn-to-lake view. Fired up, the original stone-built BBQ always invites gathering. Our open chef's kitchen, snack and reception stations feature all the modern must-haves like lattes, 'haute' chocolate and sparkling water.
Interact with our exceptional husband-and-wife culinary team, Executive Chef Dan Sanders and Sous Chef Amber Husband. Enjoy their seasonal gourmet experiences. Participate in a pasta-making session, or artisanal pizza night.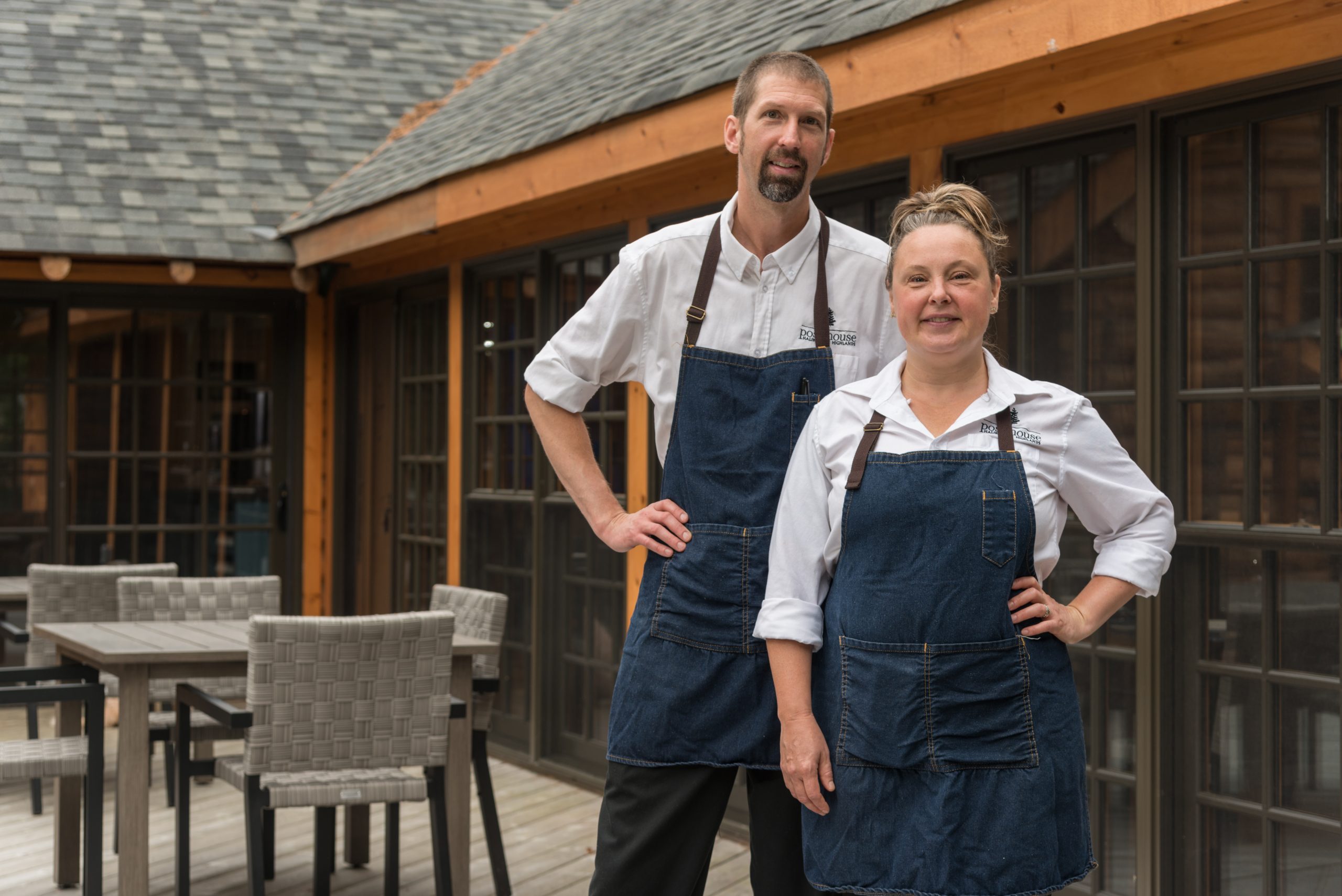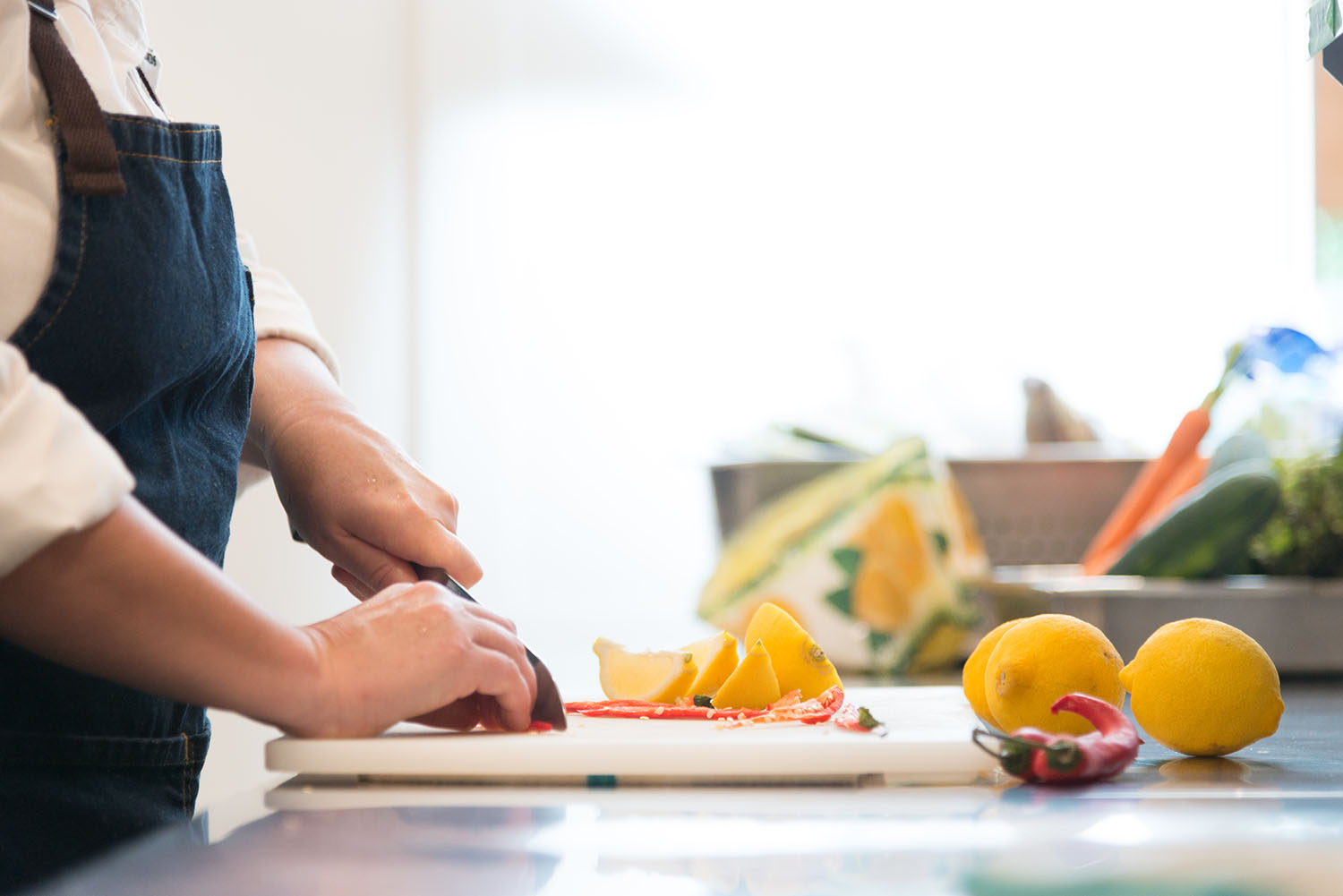 Early spring to late fall, much of our produce comes straight from the weekly local farmer's market vendors. We also source our meat from nearby farms.
The Post House's Gourmet To-Go service offers a unique dining experience in the comfort of your own home. To make your at-home dining experience a memorable one, Executive Chef Dan Sanders and Sous Chef Amber Husband have created gourmet seasonal menus incorporating the highest quality, locally sourced farm-to-table ingredients. From beginning to end, this stress-free experience will allow you to focus on what is important: your guests and your dining experience.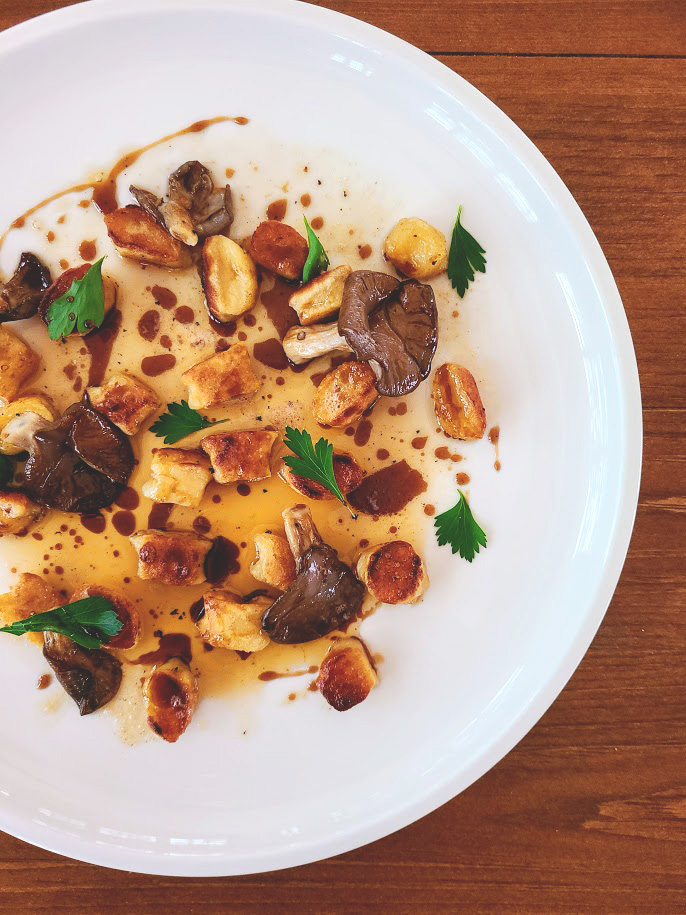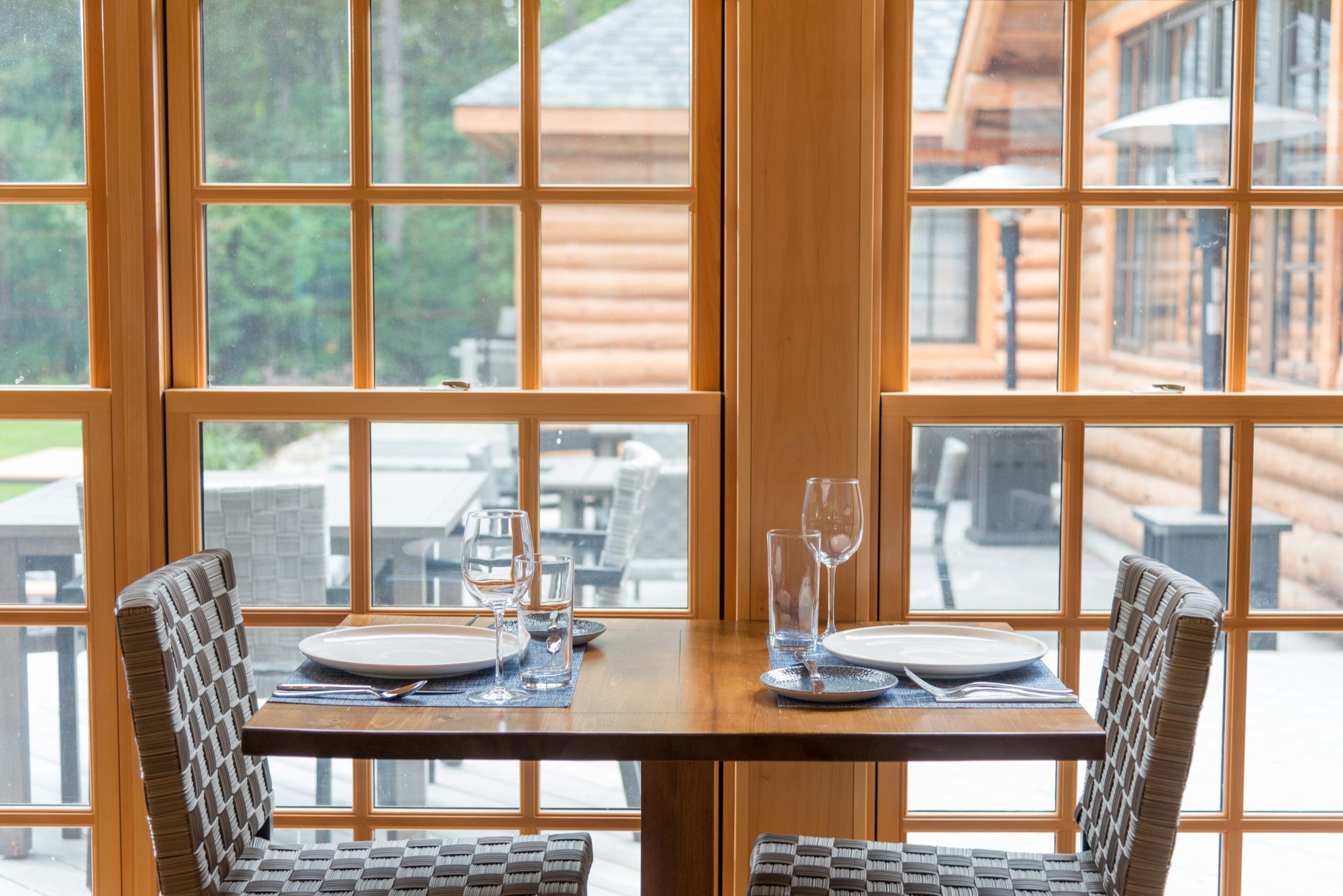 The Post House is offering exclusive dining at our private lakeside location. Delight your team, or perhaps friends and family, with an exquisite meal in beautiful surroundings.
For more information, please click here.
Meet this week's
Gourmet To-Go Menu